Angela Kumpe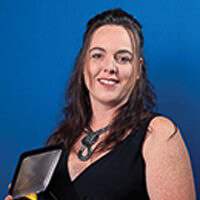 Internationally renowned creative stylist and instructor, Angela Kumpe has more placements in creative styling than anyone, worldwide. She won the first ever Barkleigh Honors Award for Creative Competitor. She is the author of A Creative Collection, a step-by-step guide to creative styling. Angela's work has been featured on Animal Planet, TLC, The Today Show, Regis and Kelly, and ABC Nightline as well as in The New York Times and on the cover of Groomer to Groomer magazine. Angela is the owner of Angela's Grooming and Pet Spa in Little Rock, Arkansas.
Jennifer Bishop-Jenkins, MS, ICMG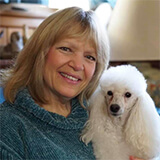 Jennifer Bishop-Jenkins, ICMG, is the Owner/Master Groomer at Love Fur Dogs in Glencoe, Illinois. Named "Best Groomer in Chicagoland" by the Chicago Tribune, Jennifer has been grooming, breeding, and showing several breeds of dogs and cats for four decades. Jennifer was featured on Season Three of the Hulu Television Series Small Business Revolution as a Grooming Expert. She has authored grooming articles, writes an award-winning blog, and is publishing A Groomers Guide to the Fifteen Coat Types as a book in 2021 based on her ground-breaking seminar. Jennifer founded the Illinois Professional Pet Groomers Association and works on the leadership team for the National Alliance of Grooming Associations (NAGA). Known for her academically rich presentations, Jennifer retired from a long teaching career to take up dogs full time. Jennifer and her husband Bill are also nationally prominent victim advocates who breed and show Miniature Poodles and Australian Shepherds.
Lori Craig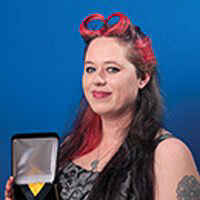 Multi-award winning creative stylist and instructor, Lori Craig has placed in almost every creative competition she has entered. She is best known for her "Lion King" design, which was undefeated and garnered her a Barkleigh Honors Award. Lori's work has been featured on The Today Show, TLC, Regis and Kellie, ABC Nightline and on the cover of Groomer to Groomer magazine. Lori has owned Doggie Styles in Moore, Oklahoma for thirteen years and is Vice President and certifier for the National Society of Creative Stylists. Lori is also working with the Creative Groomers Association to help educate and promote creative styling worldwide.
Jonathan David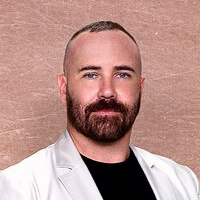 Jonathan David has been the recipient of multiple scissoring awards, multiple Best All Around Groomer awards and Best in Show earning him a position on GroomTeam USA in 2008 and 2009. Jonathan was also a contestant on Animal Planet's "Groomer Has It" and has been featured as a grooming expert on multiple television shows. Currently, Jonathan owns and operates his salon, Lap of Luxury Dog Spa in Delray Beach, Florida and is a board member of multiple dog clubs.
Teri DiMarino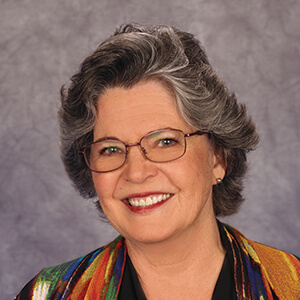 An industry veteran, Teri has owned and operated successful salons and mobiles in Florida and California. A winning grooming contest competitor, Teri was a member of three GroomTeam USA Gold Medal teams. A multiple Barkleigh Honors and Cardinal Crystal Award winner, Teri was a regular columnist for Groomer to Groomer Magazine as well as a popular speaker and judge at seminars and trade shows across the United States, Canada, Europe, South America, Korea, Australia and New Zealand.
Mindy Dinwiddie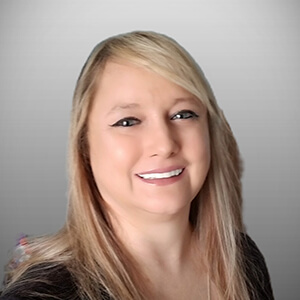 Mindy Dinwiddie owns Classy Canine in Litchfield, Michigan. She began grooming in 2007, having her own shop by 2008. She started in a back bedroom of her house, growing her business to a storefront. Her experiences include daycare, boarding and training. All while consistently furthering her education by attending expos, seminars and private lessons from top stylists in the industry, Mindy has been competing for three years. With a passion for learning and teaching, she began speaking in 2017 after having one of her grooms published in Doodle Modern Styles Special Edition. Mindy is also a Brand Ambassador for Evolution Shears.
Kathryn Dixon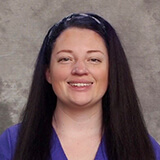 Kathryn Dixon, a Nationally Certified Master groomer, is a top 20 ranked competitor and pet grooming educator. She has been involved in the industry since her first job as a bather at Petsmart in 2006. She has worked in corporate salons, private salons, mobile salons, and owned a mobile fleet based in Rhode Island from 2015 to 2019. She served as a member of the Rhode Island Professional Pet Groomers Association from 2015 to 2017 as secretary and treasurer. In this capacity, she helped write the Pet Grooming Safety Bill which the state will eventually pass. She is based in Maryland working part-time as a pet/show groomer and shows various breeds in the terrier, sporting, non-sporting, and toy rings.
Linda Easton, ICMG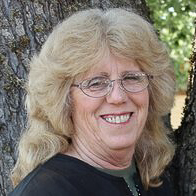 Linda is an International Certified Master Groomer and President of International Professional Groomer, Inc. As a competitive groomer, Linda had many wins, including included Best in Show, Best All-Around Groomer, winning the Edemco 'Total Groom Extravaganza'. After putting several obedience titles on her dogs, she worked as a professional handler, finishing and putting championship points on over 60 champions in over 20 breeds and 7 groups. Her grooming career began in 1973, and her current grooming salon and self-wash is in Salem, Oregon. As an educator and certifier for IPG, Linda travels all over the world certifying, giving workshops, and judging grooming contests, and introducing the exciting new Salon Details Certification.
Dr. Cliff Faver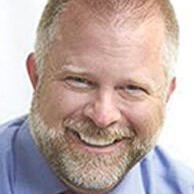 Dr. Cliff Faver, a 1987 graduate of CSU, is the founder/owner of Animal Health Services in Cave Creek, Arizona. He is the US distributor for Iv San Bernard products. He uses the two businesses as a means of merging the grooming and veterinary professions to pursue his life's passion of healing and helping pets. Dr. Faver is an international speaker and teaches the ISB Pet Aesthetician Certification program. He is a member of AVMA, AAHA, AZVMA, a sponsor for the CPPGA, a Board member for the Burbank Kennel Club, and previously served on the Novartis Lead Committee, Hill's International Global Veterinary Board, and is still active in a Veterinary Management Group.
Dara Forleo

Dara Forleo attended Nash Academy in Lexington, KY, and upon completion of the Nash Program, earned her BA for Business Management from Ottawa University. Over the last 11 years, Dara has built a state-of-the-art facility called Dara's Paw Spaw and The Whole Pet Grooming Academy, which has earned recognition from the community and her devoted following of clients. Dara provides students coming to the academy with the best equipment, products and curriculum, unlike any other offered in the country. Dara believes that training is not just about producing a beautiful groom today, it is about the long-term well-being of the groomer, the pet, the customer and the business.
Deborah Hansen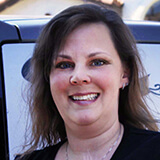 Deborah Hansen CFMG, CFCG is the owner of a successful feline exclusive house call business, Kitty's Purrfect Spa in California. Creative talent behind Feline Artistic Creations. Founder of "Deborah's Programs", a complete rebooking system to get all cats onto a regular grooming schedule. Owner and creator of Kitty's Kopy Kats, a stationary store for cat groomers. Author in multiple grooming and local publications on the topics of cat grooming, cat behavior, and business growth. Teacher on the topics of Creative Feline Grooming, Client Rebooking, Safety in the Grooming Environment, Cat Grooming, Small Business Growth, Websites, SEO. She can be found at deborahhansen.com.
Blake Hernandez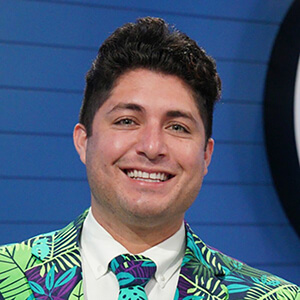 Blake Hernandez is a NCMG and 3-time Barkleigh Honors recipient. He is best known for his online persona and caterwauling lyrics that speak to our industry. Blake has brought innovation and current outside trends to the grooming industry from Personality Marketing to the FoxEye, a phone holding device for the everyday groomer or aspiring influencer. Having been nominated for 20 Barkleigh Honors in many categories it is safe to say that Blake is well loved and admired in many facets of our Groomerverse. Blake runs Foxy Roxy's Pet Salon in San Diego, CA, in addition to competing in grooming contests and dog shows all over the country. He is the co-creator and founder of GroomSource, an app made for groomers' continued education. Blake also creates and produces many products with Foxy Roxy's Supply Co. for the professional groomer and now for the everyday dog lover. Blake was also a feature groomer in Netflix's "DOGS" documentary and a contestant on ABC's Pooch Perfect Season 1.
Melissa Jepson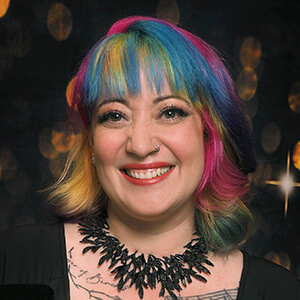 Popular speaker Melissa Jepson has owned and operated the award winning grooming salon Pupscale Pet Salon in Montclair, California since 2013. As a founding member of the Association of Holistic Pet Professionals she believes deeply in creating a soothing, well rounded environment for all aspects of the grooming salon. She also enjoys teaching easy to access webinars at Pawsitive Educational Training when she is not traveling to teach at trade shows. A life-long learner with the heart of a teacher and the soul of an artist, Melissa excels at communicating and is passionate about sharing knowledge with others.
Milena Kon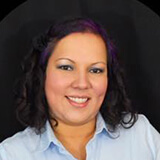 Milena started off in graphic design and direct sales before realizing that she wanted to do more with animals. So, she went into grooming in 2013. She is now the owner of Driving Me Knots (Mobile Grooming), DMK Bowtique (Pet Accessories), and DMK Marketing Solutions (Custom Graphic Designs). She started competing in Extreme Creative Styling & Creative Abstract grooming contests in 2015, and won Up-and-Coming Creative Groomer that same year. Her creative work has also been seen on "The Greatest Showman" with Hugh Jackman and "Orange is the New Black" on Netflix. She was awarded the Barkleigh Honors Creative Groomer of the Year in 2018.
Jameson Kon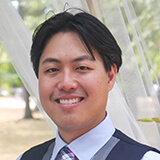 Jameson has a degree in International Business Management & Marketing, and has always had interests in working with animals at a young age. After working for a massive online retail company, managing over 300+ employees amongst 7 different call centers both domestically and internationally, he decided to jump right into the world of grooming with his wife, Milena. Now the proud owner of Driving Me Knots (Mobile Grooming), DMK Bowtique (Pet Accessories), and DMK Marketing Solutions (Custom Graphic Designs), his ability to multi-task and market the companies since 2013 is only the beginning for the DMK branding.
Lisa Leady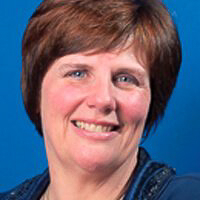 Lisa Leady NCMG, CMG, is a certifier for National Dog Groomers Association and was a member of Groom Team USA from 2000-2006. In 2005 she qualified for the traveling team to France, where she helped bring home the Silver medal, in 2007 she qualified again for the traveling team to Italy. Lisa is the proud owner of Primp My Pooch Mobile in Genoa, IL, and breeds and shows Smooth Fox Terriers. Lisa was honored to be a contestant on Animal Planet's Groomer Has It 2.
Jennifer Lee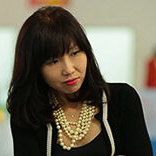 Jennifer Started competing in 2005. Since then she has won over 70 grooming competition awards, multiple Best in Show and Best All Around Groomer awards. Jennifer is a member of GroomTeam USA hall of fame, she was honored to become GroomTeam USA's traveling team member to Belgium in 2011. In 2015, Jennifer also won International Groomer of the year award in Master Groom England. Jennifer is an international grooming seminar speaker, and has taught in many countries, including England, Sweden, Brazil, China, and Korea. Jennifer is an All Around EGA and USA grooming competition Judge, and a grooming certifier for Barkleigh Certification South Korea and IGU (International Groomers Union).
Joshua Morales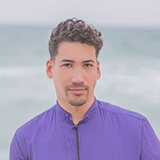 Joshua is a Master Certified Groomer with The NDGAA and a Certified Member with the ISCC. He is a trend setting artist and President of The Dog Beautician Company and Founder of the Puerto Rican National Grooming Team, Grooming Team of Puerto Rico (GTPR), and a brand Ambassador for Hydra Cosmetics, Loyalty Pet Products and Liberty Star Equipment, as well as a 2017 and 2018 Barkleigh Honors award winner and nominee. Now a Learn2groomdogs.com educator for thousands of professional Groomers worldwide and the Co-Owner of the world renowned Päsh The Canine Boudoir located in South Florida, Joshua has become an internationally celebrated, respected and popular speaker/educator in the pet grooming industry.
Mackensie Murphy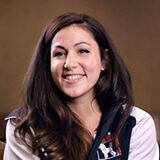 Mackensie Murphy is a second-generation pet stylist, following in her mother's footsteps and becoming the very first second generation GroomTeam USA. In 2005, Mackensie started her own grooming career at the young age of 18. Mackensie began her competition career in early 2011 and has been awarded multiple Best in Show awards, Best All Around Groomer awards and is a five-time winner of the prestigious Liz Paul Memorial Best Scissored Poodle Award. Mackensie consistently stayed among the top three competitors and earned herself a position on GroomTeam USA in 2012 which she has sustained up to this current year.
Cat Opson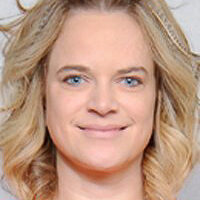 Cat Opson is a self-taught groomer who has been working in the industry for over 17 years. She has won many awards and accolades for her grooming skills in both regular competition classes and special classes such as Creative Styling, Model Dog, and Rescue Rodeos. She has been owner/operator of Estrella Pet Grooming in Capistrano Beach, CA, for 13 years. Her specialty is poodles/poodle mixes and she boasts a large, busy clientele based solely on word of mouth advertising. She has also shown/handled dogs at AKC shows since 2000 and has earned several championship titles on her poodles owner handled.
Jill Pipino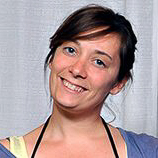 Jill Pipino started grooming in 2000. She bought a turnkey operation, turning it into a successful business offering her clients everything from daycare to spa services and personality trims to show styles. She began regularly attending seminars and trade shows at the beginning of her career, and started competing in 2007. She has been a regular in the competition circuit ever since. In an effort to further her understanding of pet styling, she has trained privately with top stylists and breeders. She also works with breeders and handlers at dog shows and is looking forward to showing her field spaniel, Brucie.
Macie Pisa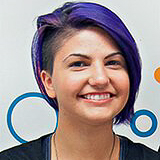 As a second-generation groomer, Macie has been immersed in the dog world her whole life. She has been grooming professionally since 2010. Macie started competing in 2014 and quickly rose to the top, becoming one of the youngest competitors in open division. In 2016 she was nominated for the Barkleigh Honors Up and Coming Groomer of the Year Award. She will continue to travel and compete nationally until she achieves her dream of making GroomTeam USA. Macie co-owns the Laundromutt in Kenmore, NY.
Cheryl Purcell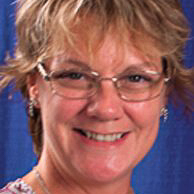 Cheryl A Purcell, Nationally Certified Master Groomer, was a GroomTeam USA Member from 2002 to 2007. Cheryl retired in 2010 to become the GroomTeam USA Coordinator from 2011-2014, She captained the 2013 Gold World Grooming Champion Travel Team. Cheryl is also a five-time Cardinal Crystal nominee and a Barkleigh Honors Awards nominee. Cheryl and her dog River where the 2014 Kerry Blue Terrier BOB at Westminster. Cheryl is a sought-after lecturer, judge and mentor. Cheryl owns and operates Pooch Paws Pet Grooming with her husband Ron in Hanover, MA.
Krystal Purcell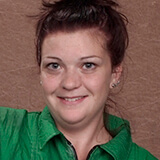 Krystal Purcell is a third generation Certified Master Groomer and member of GroomTeam USA. She started competing in grooming competitions in 2001 at age 11, where she garnished a first place in the Oster Career Start. She worked in her parent's shop after school and traveled around the country with her mother attending shows. In 2013, Krystal graduated from Bridgewater State University with a Bachelor's Degree in Business. Since returning to the competition ring in 2014, Krystal has garnished many notable awards and nominations. Krystal has recently begun showing Kerry Blue Terriers and English Springer Spaniels, and currently owns and operates Pooch Paws to Go mobile grooming salon in Massachusetts.
Brenda Robinson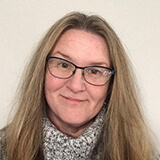 Brenda Robinson, a twenty-year veteran of grooming and owner of WanderDog Mobile, has an extensive background of training dogs for obedience & protection training, and horses for ground manners. She has over eighty articles published in magazines covering animals and their care. She's a lively and engaging speaker who brings her unique perspective of training with a talent for breaking it down so it all makes sense.
Jess Rona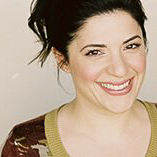 Jess Rona is a dog groomer in Los Angeles and is known for her Instagram, @JessRonaGrooming that has over 100k followers and features her signature slo-mo videos. She directed the Tegan and Sara music video for "100x", had a dog featured in Beck's "WOW" video, and directed a commercial for the Standard hotel featuring her grooming clients. She's been featured in O magazine, Marie Claire, Glamour, Elle, and Paper among many others, has been featured on several news programs including the Today Show and Good Morning America, and has had several write ups online. Some of her celebrity clients include: Katy Perry, Andy Garcia, Maria Menudos, and Marnie the Dog.
Victor Rosado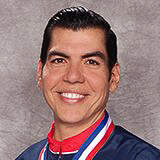 With 26 years of experience in professional grooming and conformation, Victor Rosado is a NCMG with NDGAA, ICMG, and is a certifier with IPG, as well as a Grooming Contest Judge and a Licensed All Breeds Conformation Judge for FCPR/FCI. As a competitive groomer, Victor Rosado is a multiple Best All Around and Best in Show winner, and one of the top groomers on GroomTeam USA. Victor is a member of American Spaniel Club, an AKC Breeder of Merit, and an exhibitor of American Cocker Spaniels for 20 years with multiple Best in Show and Best in Specialty Shows wins. Victor is also an Oster Ambassador in Latin America and owner of Davis Puerto Rico.
Laura Jayne Sabbah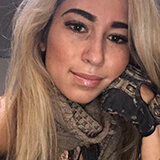 Laura Jayne is the owner of Hair of the Dog Mobile Pet Spa in New York, New York. She is a competitive groomer, small business owner and known for her online persona.
Philip Schafmayer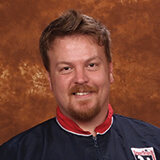 Philip Schafmayer, NCMG was a Professional All Breed AKC Handler for over 18 years. Philip has been a professional pet stylist since 1997 and became a Certified Master Groomer with NDGAA in 2017. He was awarded Best in Show and Best All Around Groomer at NEPGP 2017 at his very first competition, then again at NEPGP 2018. Philip made the GroomTeam USA Top 10 Pet Stylists for 2017 as well as 2018, and earned the #5 GroomTeam USA spot for 2018, as well as being announced as the 2020 World Travel Team Alternate. In February 2018 Philip retired from Professional Handling and opened Dogs by Design Pet Salon in Danielson, CT, and is getting ready to open his second salon in Cranston, RI.
Susan Sholar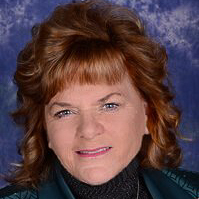 Susan has been grooming dogs and cats for over forty years and has taught grooming for fifteen years. Her first love of dogs began very young while on the television set of Rin Tin Tin and then in her teens on the set of Hogan's Heroes. Like many groomers, Susan turned a "hobby" into her life work. Her career began with showing and grooming her own dogs, progressed to showing and grooming for others as a Certified Professional Handler and, in 1997, Susan turned in her show leash for a judge's book. She now judges breeds in five groups and has judged grooming competitions. Susan is presently an AKC Delegate for the Black Russian Terrier Club of America, where she holds the office of Recording Secretary and serves as Chairman of the Judges Education Committee.
Tammy Siert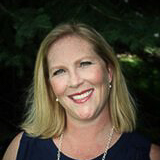 Tammy has been grooming and competing for over 24 years and now manages a busy upscale salon in Hinsdale, IL. She made GroomTeam USA in 2008, 2011, 2012, ultimately achieving her goal to travel to every show that was GroomTeam sanctioned for four years, and has been the Secretary for GroomTeam USA since 2013. Tammy has been the National Grooming Consultant for Espree Animal Products and works for Andis Company as a part of their Small Animal Education Team. She received certification from the USA Judges Alliance in 2012 and now judges at shows around the country and internationally. Tammy is certified in Animal CPR and First Aid and is currently working on becoming a Certified Master Groomer.
Corina Stammworthy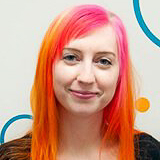 Corina stumbled into the dog grooming industry by chance, but has brought fresh eyes and new ideas. She opened The Laundromutt, a self-service dog wash and grooming salon, on the concept that washing your own dog should be easy and fun. She believes that your dog should always be in the most educated hands, and in the cleanest and calmest environment possible. Corina is a college biology instructor and is currently in graduate school for Biotechnology.
Shannon Tupes-Moore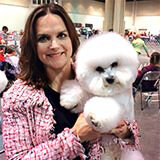 Shannon is a Certified Master Groomer for NDGAA as well as IPG. She owns, breeds and handles Bichon Frise's in addition to her recognition for one of the top breeders of Yorkshire Terriers. She founded and owns Pink Paw Pet Spa & Resort in Birmingham AL. Shannon is an active competitive groomer.
Joey Villani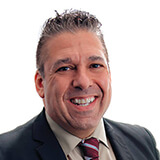 In 1998, Joey purchased the Nash Academy in New Jersey which he owned and operated until 2008. Now a well-known pet industry speaker and judge, Joey has been nominated 14 times for the Cardinal Crystal and Barkleigh Honors awards. He has been enthusiastically involved with Intergroom International for 33 years and has been instrumental in expanding the organization's reach into Belgium, Italy, and France. Joey is one of the original members of the International Judges Association and has made many television appearances. Today, Joey continues to innovate and explore new dimensions in the pet care and grooming industry. In early 2009, Joey became part of the Animal Radio on-air staff where he is known as "The Dogfather".
Dr. Jim Warner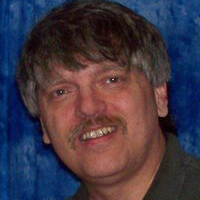 "Dr. Jim" is a 2nd generation chiropractor, author and speaker. He has trained doctors in 42 states and 13 countries. He has worked with health concerns of elite athletes and grooming professionals, specializing in self-help techniques. Dr. Jim has taught customer service and client control and education for over three decades, winning awards for management consulting, marketing and communication training; teaching skills to succeed and live the life of your dreams.
Sue Watson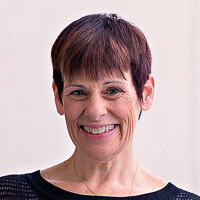 Sue, CMG, and third-generation pet stylist, began working with dogs over 39 years ago. She owns a mobile grooming business, Best All Around Groomer, serving the Chicago area. She was the winner of the Wahl 2003 Groomer of the Year Award at Westminster Dog Show and the Cardinal Crystal Grooming Achievement Awards for American Groomer of the Year in 2002-2004, and nominated two-time nominee for the Cardinal Grooming Contest Judge of the Year award. Since she began competing in 1995, Sue has received Best in Shows and Best All Around Groomer awards. She has been a member of the 2000 – 2005 Groom Team USA teams and is a representative of the Wahl Clipper Corporation.
Annie Williams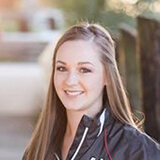 Annie Williams has been grooming dogs professionally since 2013, and competing since 2015. She was introduced to the incredible industry of dog grooming through conformation dog shows at a young age, and has never looked back. In just a few short years, she has become an international award winning groomer, Barkleigh Honours Up & Coming Groomer of the Year 2016 nominee, Groom Team Canada 2017 travel team member, a representative and educator with the Andis Company, and the owner of a successful salon in Langley, BC, Canada. She is a multiple first place winner in the Open Level and a Runner Up Best in Show winner in Australia.
Olga Zabelinskaya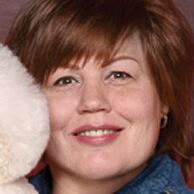 Olga is a Certified Master Groomer and owns two grooming salons, Elite Pet Spa & Boutique in Madison, NJ and Grooming Gallery in Morris Plains, NJ. She has multiple BIS and Best All-Around Groomer wins as well as two prestigious Winners Circle Champion titles. Olga is 2009 and 2010 American Groomer of the Year by Cardinal Pet, and was awarded the Lynne Carver Memorial Award as Best All Around Stylist 2009. Olga was born in Russia where she had a Master Degree in Engineering and finished law school. Olga was a GroomTeam USA member 2008-2012 and won the Silver medal in Belgium, 2011 as a part of the traveling team. Olga co-hosts many pet fundraising events.