Jonathan David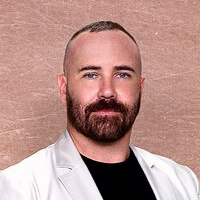 Jonathan David has been the recipient of multiple scissoring awards, multiple Best All Around Groomer awards and Best in Show earning him a position on Groomteam USA in 2008 and 2009. Jonathan was also a contestant on Animal Planets "Groomer Has It" and has been featured as a grooming expert on multiple television shows. Currently, Jonathan owns and operates his salon, Lap of Luxury Dog Spa in Delray Beach Florida and is a board member of multiple dog clubs.
Teri DiMarino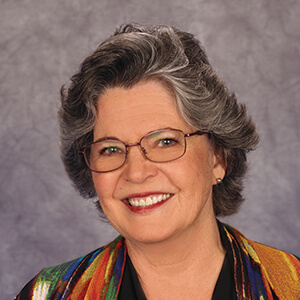 An industry veteran, Teri has owned and operated successful salons and mobiles in Florida and California. A winning grooming contest competitor, Teri was a member of three groomteam USA Gold Medal teams. A multiple Barkleigh Honors and Cardinal Crystal Award winner, Teri is a regular columnist for Groomer to Groomer Magazine as well as a popular speaker and judge at seminars and trade shows across the United States, Canada, Europe, South America, Korea, Australia and New Zealand.
Michell Evans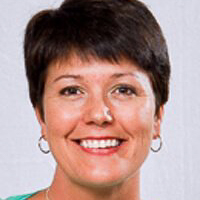 Michell Evans is a milti-Best in Show and Best All Around winning groomer and a Certified Master Groomer through National Dog Groomers Association of America. She is the proud recipient of the Barkleigh Honors Awards for "Competitive Groomer of the Year" Award 2011, "Up and Coming Judge of the Year" 2013, "Contribution to the Industry" 2014 and "Journalist of the Year" 2016. Michell was a GroomTeam USA member 2009-2013. She was the hand stripping member of the Silver Medal Winning team in Belgium in 2011 and the Gold Medal Winning team in Spain in 2013. Her business "The Grooming Tutor" has been educating groomers since 2000.
Nicole Kallish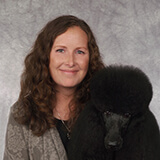 Nicole Kallish is a Certified Master Groomer and the Global Education Manager at Andis Company. Nicole attended the Academy of Dog Grooming Arts and then successfully ran her mobile grooming business for six years prior to starting a shop in Sarasota. Nicole had worked her way up the ranks in the ring earning many 1st, 2nd, and 3rd placements in entry and intermediate levels, including Best Groomed Dog. Nicole won "Rising Star of the Year" at Intergroom in 2013 and was a Barkleigh Honors nominee for "Up and Coming Groomer of the Year" and a nominee for the Cardinal Crystal Achievement Awards "Mobile Groomer of the Year" 2011 and 2012. Nicole is now a judge, speaker and educator since selling her shop if Florida and joining Andis full time.
Jennifer Lee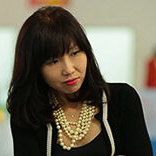 Jennifer Started competing in 2005. Since then she has won over 70 grooming competition awards, multiple Best In Show and Best All Around Groomer awards. In 2012 Jennifer won Groom Olympic World Champion at Groom Expo with her Scottish Terrier. Jennifer is a member of Groomteam USA hall of fame, she was honored to become Groomteam USA's traveling team member to Belgium in 2011. In 2015, Jennifer also won International Groomer of the year award in Master Groom England. Jennifer is an international grooming seminar speaker, and has taught in many countries, including England, Sweden, Brazil, China, and Korea. Jennifer is an All Round EGA (European Grooming Association) and USA grooming competition Judge. Jennifer is a grooming certifier for Barkleigh Certification South Korea and IGU (International Groomers Union).
Donna Owens, ICMG, CAH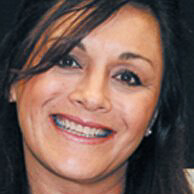 Donna Owens is an internationally recognized grooming educator and industry consultant and works for Healthy Spot pet care, a nutrition company in Southern California. Donna is a respected speaker and contest judge with over 35 years' experience in the pet industry. She is an IPG Master Groomer Certifier and Pet First Aid & CPR instructor. Donna earned a Teaching credential from University of San Diego, CA with an Associate Science degree in Health Sciences, and has since earned "Teacher of The Year" for adult education at Hacienda La Puente School District, and "Program of Excellence" from the California Board of Education in 2006. As a competitive groomer Donna won over 60 awards in All Breed classes and was a 1993 USA Groom Team alumni gold medalist.
Jill Pipino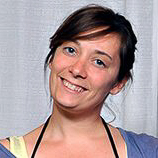 Jill Pipino started grooming in 2000. She bought a turnkey operation, turning it into a successful business offering her clients everything from daycare to spa services and personality trims to show styles. She began regularly attending seminars and trade shows at the beginning of her career, and started competing in 2007. She has been a regular in the competition circuit ever since. In an effort to further her understanding of pet styling, she has trained privately with top stylists and breeders. She also works with breeders and handlers at dog shows and is looking forward to showing her field spaniel, Brucie.
Jay Scruggs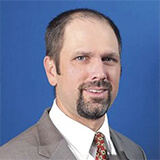 Jay and his wife, Michelle, own Here Comes the Groom, a highly successful mobile grooming salon in Germantown, Tennessee. Jay has won multiple Best in Show and Best All-Around Groomer awards and helped Groomteam USA win the Gold medal in Calgary, Canada, in 2001. Jay was named American Groomer of the Year in 2001, Groomer of the Year Award at Westminster Dog Show in 2002, and Grooming Judge of the Year in 2004. In 2003 Jay won an International Gold and Bronze medal in Barcelona, Spain, helping groomteam USA win the silver team medal. He and Sue Zecco offer seminars nationally. Jay won a Barkleigh Honors Award at the event that he emceed.
Christine Speerin, CMG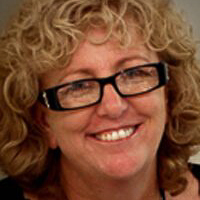 Grooming has been Christine's passion since she was 12 years old. Christine competed in the very first grooming competition held in Australia, Groomalong 1992 and has been a leading figure in the Australian grooming industry ever since. Christine is a multi-award winning groomer whose work has been featured on prime time television segments Sydney Weekender and Talk to the Animals and also in numerous print media magazines including the Australian Women's Weekly. Christine is the "Grooming Ambassador" for Purina Petlife. Christine is an original member of Groom Team Australia and is the current team manager. In 2010 she became the first Australian groomer to be accepted onto the International Judges Association panel. Christine is the leading instructor at The Grooming School which she co-founded with her husband Les in 2004.
Koko Tanaka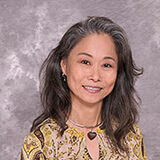 Koko is an International Certified Master Groomer and Certifier of IPG. She was born and raised in Tokyo, Japan. She holds many awards including, Multiple Best in Shows and Best All Around Groomer awards. Koko earned her place on Groom Team USA in 2007, and 2008, and represented the US in the 2009 World Team Grooming Championship in Germany, where she helped her team win the Gold. Koko was nominated for the Cardinal Crystal Achievement Award for American Groomer of the Year in 2008. Since retiring from the competition ring, Koko has started mentoring advanced groomers. Also, has traveled as a speaker, certifier and judge in the US, and other countries. She is currently living in Tennessee and owns her own mobile grooming business, Koko's Paws.
Dragon Tang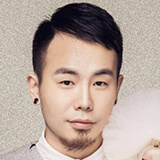 Mr. Tang is a Barkleigh International Judge from China. He's NGKC Team Member and Certified Grooming Judge and Instructor. He is the Founder and Owner of Guizhou Grooming School and Qunson Kennel. Dragon has won numerous gold medals and Best in Shows. He is also a Toy Poodle Breeder.
Joey Villani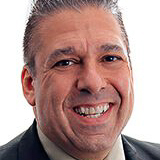 Joey had 35 years of experience under industry visionary John Nash. He trained thousands of groomers as an instructor and director of Nash schools. In 1995, he became the owner of the Nash Academy of Animal Arts, New Jersey. Joey is an IJA judge and four-time nominee for Judge of the Year. Joey has appeared on numerous television shows, including Animal Planet's Dogs 101, NBC's The Today Show, and Fox's The Morning Show with Mike and Juliet. As a judge on Animal Planet's Groomer Has It, a grooming-based reality TV show, Joey brought a technical insight to the show.
Olga Zabelinskaya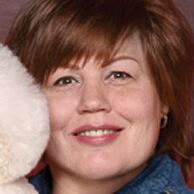 Olga is a certified master groomer and owns two grooming salons, Elite Pet Spa & Boutique in Madison, NJ and Grooming Gallery in Morris Plains, NJ. She that has multiple BIS and best all-around groomer wins as well as two prestigious winners circle champion titles. Olga is 2009 and 2010 American groomer of the year by cardinal pet, and was awarded the Lynne Carver memorial award as best all-around stylist 2009. Olga was born in Russia where she had a master degree in engineering and finished law school. Olga is groom team USA member in 2008, 2009, 2010, 2011, 2012 and won silver medal at the world grooming competition in Belgium, 2011 as a part of traveling groom team usa. She received the inaugural Barkleigh honors award for up-and-coming speaker. Olga co-hosts many pet fundraising events
Sue Zecco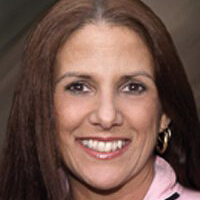 Sue is a 2011 Barkleigh Honors Award winner. She is a Certified Master Groomer with both the National Dog Groomers Association (NDGAA) and the International Professional Groomers (IPG). She has been grooming for over 30 years. She has won multiple grooming awards, including her biggest show accomplishments: 1998 International Groomer of the Year and 1999 Oster Invitational Tournaments Grand Champion. Sue has been a member of GroomTeam USA since 1997 and broke all records in 1999, earning 113 points. She is also a Wahl Clipper Corporation spokesperson. With Jay Scruggs, she conducts a series of full-day seminars called Super Styling Sessions. Sue breeds Standard Poodles under the "Dreamcatcher" prefix.