Lori Craig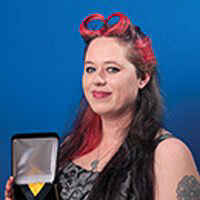 Multi-award winning creative stylist and instructor, Lori Craig has placed in almost every creative competition she has entered. She is best known for her "Lion King" design, which was undefeated and garnered her a Barkleigh Honors Award. Lori's work has been featured on The Today Show, TLC, Regis and Kellie, ABC Nightline and on the cover of Groomer to Groomer magazine. Lori has owned Doggie Styles in Moore, Oklahoma for thirteen years and is Vice President and certifier for the National Society of Creative Stylists. Lori is also working with the Creative Groomers Association to help educate and promote creative styling worldwide.
Jonathan David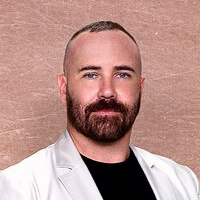 Jonathan David has been the recipient of multiple scissoring awards, multiple Best All Around Groomer awards and Best in Show earning him a position on GroomTeam USA in 2008 and 2009. Jonathan was also a contestant on Animal Planet's "Groomer Has It" and has been featured as a grooming expert on multiple television shows. Currently, Jonathan owns and operates his salon, Lap of Luxury Dog Spa in Delray Beach, Florida and is a board member of multiple dog clubs.
Teri DiMarino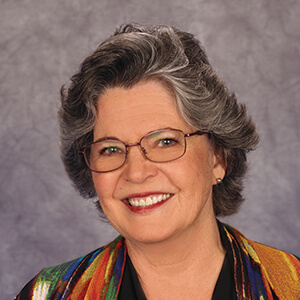 An industry veteran, Teri has owned and operated successful salons and mobiles in Florida and California. A winning grooming contest competitor, Teri was a member of three GroomTeam USA Gold Medal teams. A multiple Barkleigh Honors and Cardinal Crystal Award winner, Teri was a regular columnist for Groomer to Groomer Magazine as well as a popular speaker and judge at seminars and trade shows across the United States, Canada, Europe, South America, Korea, Australia and New Zealand.
Lisa Leady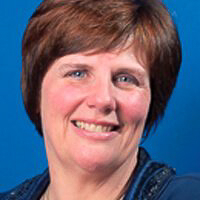 Lisa Leady NCMG, CMG, is a certifier for National Dog Groomers Association and was a member of Groom Team USA from 2000-2006. In 2005 she qualified for the traveling team to France, where she helped bring home the Silver medal, in 2007 she qualified again for the traveling team to Italy. Lisa is the proud owner of Primp My Pooch Mobile in Genoa, IL, and breeds and shows Smooth Fox Terriers. Lisa was honored to be a contestant on Animal Planet's Groomer Has It 2.
Cat Opson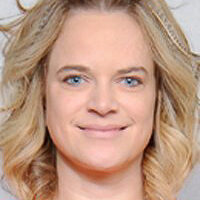 Cat Opson is a self-taught groomer who has been working in the industry for over 17 years. She has won many awards and accolades for her grooming skills in both regular competition classes and special classes such as Creative Styling, Model Dog, and Rescue Rodeos. She has been owner/operator of Estrella Pet Grooming in Capistrano Beach, CA, for 13 years. Her specialty is poodles/poodle mixes and she boasts a large, busy clientele based solely on word of mouth advertising. She has also shown/handled dogs at AKC shows since 2000 and has earned several championship titles on her poodles owner handled.
Jill Pipino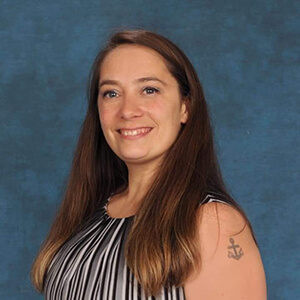 Jill Pipino started grooming in 2000. She bought a turnkey operation, turning it into a successful business offering her clients everything from daycare to spa services and personality trims to show styles. She began regularly attending seminars and trade shows at the beginning of her career, and started competing in 2007. She has been a regular in the competition circuit ever since. In an effort to further her understanding of pet styling, she has trained privately with top stylists and breeders. She also works with breeders and handlers at dog shows and is looking forward to showing her field spaniel, Brucie.
Adriane Pope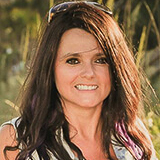 Adriane Pope is an award-winning Pet stylist in Breed Profile and Creative Grooming. Her specialty is extreme creative styling and creative abstract design. Adriane is owner/groomer of Adriane's Groom and Go Mobile Grooming in Conway, SC., and also the owner of Rivertown Bed and Biscuit Luxury Kennel since 2004. She has 24 years of grooming experience, and has been mobile for 22 years. She started competing in breed profile in 1997 and started the creative world in 2004.
Cheryl Purcell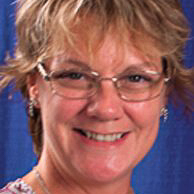 Cheryl A Purcell, Nationally Certified Master Groomer, was a GroomTeam USA Member from 2002 to 2007. Cheryl retired in 2010 to become the GroomTeam USA Coordinator from 2011-2014, She captained the 2013 Gold World Grooming Champion Travel Team. Cheryl is also a five-time Cardinal Crystal nominee and a Barkleigh Honors Awards nominee. Cheryl and her dog River where the 2014 Kerry Blue Terrier BOB at Westminster. Cheryl is a sought-after lecturer, judge and mentor. Cheryl owns and operates Pooch Paws Pet Grooming with her husband Ron in Hanover, MA.
Victor Rosado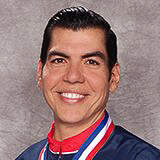 With 26 years of experience in professional grooming and conformation, Victor Rosado is a NCMG with NDGAA, ICMG, and is a certifier with IPG, as well as a Grooming Contest Judge and a Licensed All Breeds Conformation Judge for FCPR/FCI. As a competitive groomer, Victor Rosado is a multiple Best All Around and Best in Show winner, and one of the top groomers on GroomTeam USA. Victor is a member of American Spaniel Club, an AKC Breeder of Merit, and an exhibitor of American Cocker Spaniels for 20 years with multiple Best in Show and Best in Specialty Shows wins. Victor is also an Oster Ambassador in Latin America and owner of Davis Puerto Rico.
Jay Scruggs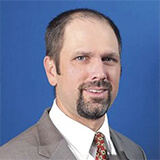 Jay and his wife, Michelle, own Here Comes the Groom, a highly successful mobile grooming salon in Germantown, Tennessee. Jay has won multiple Best in Show and Best All-Around Groomer awards and helped Groomteam USA win the Gold medal in Calgary, Canada, in 2001. Jay was named American Groomer of the Year in 2001, Groomer of the Year Award at Westminster Dog Show in 2002, and Grooming Judge of the Year in 2004. In 2003 Jay won an International Gold and Bronze medal in Barcelona, Spain, helping groomteam USA win the silver team medal. He and Sue Zecco offer seminars nationally. Jay won a Barkleigh Honors Award at the event that he emceed.
Tammy Siert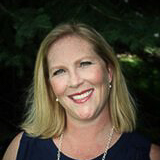 Tammy has been grooming and competing for over 24 years and now manages a busy upscale salon in Hinsdale, IL. She made GroomTeam USA in 2008, 2011, 2012, ultimately achieving her goal to travel to every show that was GroomTeam sanctioned for four years, and has been the Secretary for GroomTeam USA since 2013. Tammy has been the National Grooming Consultant for Espree Animal Products and works for Andis Company as a part of their Small Animal Education Team. She received certification from the USA Judges Alliance in 2012 and now judges at shows around the country and internationally. Tammy is certified in Animal CPR and First Aid and is currently working on becoming a Certified Master Groomer.
Joey Villani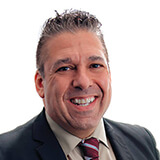 In 1998, Joey purchased the Nash Academy in New Jersey which he owned and operated until 2008. Now a well-known pet industry speaker and judge, Joey has been nominated 14 times for the Cardinal Crystal and Barkleigh Honors awards. He has been enthusiastically involved with Intergroom International for 33 years and has been instrumental in expanding the organization's reach into Belgium, Italy, and France. Joey is one of the original members of the International Judges Association and has made many television appearances. Today, Joey continues to innovate and explore new dimensions in the pet care and grooming industry. In early 2009, Joey became part of the Animal Radio on-air staff where he is known as "The Dogfather".
Olga Zabelinskaya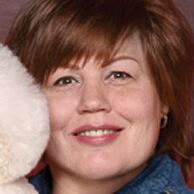 Olga is a Certified Master Groomer and owns two grooming salons, Elite Pet Spa & Boutique in Madison, NJ and Grooming Gallery in Morris Plains, NJ. She has multiple BIS and Best All-Around Groomer wins as well as two prestigious Winners Circle Champion titles. Olga is 2009 and 2010 American Groomer of the Year by Cardinal Pet, and was awarded the Lynne Carver Memorial Award as Best All Around Stylist 2009. Olga was born in Russia where she had a Master Degree in Engineering and finished law school. Olga was a GroomTeam USA member 2008-2012 and won the Silver medal in Belgium, 2011 as a part of the traveling team. Olga co-hosts many pet fundraising events.