The 15 Coat Types and How to Correctly Groom Them
While there has never been an official list of dog coat types for the grooming industry, maybe there ought to be! While individual dogs vary even within breeds, knowing what tools and techniques are appropriate to the coat type presented to you for grooming is essential. Jennifer has identified and compiled the fifteen distinct coat types that require specific and separate grooming strategies and equipment. Each one has "Do's and Don'ts" based on the actual scientific, genetic, and physical structure of the hair or fur of that type dog. Learn how to groom each coat type based on the best practices for those breeds. All coat types fall into two general genetic categories - Hair and Fur. This first hour goes in-depth on "Hair" coat types, and the matting that goes with them. Combination coats that have the problems of both will also be addressed. Hint: some rhyme with "oodle". Half of all dogs have a double coat.
HOUR ONE: The Fifteen Coat Types and their origins, Canine Hair and Fur Anatomy, and How to identify the Coat Type of the Dog you are grooming.
HOUR TWO: The "Double Coat Controversy". Grooming "Fur"-Type Shedding Breeds, Correct Tools, Techniques, and Best Practices.
HOUR THREE: Grooming "Hair" Type coats, correct tools, techniques and Best Practices.
HOUR FOUR: Grooming "Combination" Coat Types that both mat and shed, as well as tools, techniques, and Best Practices for more unusual coat types and specialized breeds.
After this seminar, you will be able to set yourself apart as the groomer in your area that is truly expert on differing canine coat types and their proper care.
Business Bootcamp
OSHA Compliant:
Are you OSHA compliant? Is this necessary for your business? How does one go about making your business OSHA compliant? There is a risk that you could be fined if you are not. Learn a little more about the steps and process you need to make your business and employees safe.
Reinventing Your Business:
Burned out on the daily grind? What is your role as owner, trying to do too much or everything? Lean wow to overcome this and remember why we became business owners. There is a way that you can get rid of that burn out. Let's talk about what made you become a business owner and if that is still what you want to do.
Employer & Employee Relations:
Human or humane relationships at work? Get the most from your employees day to day. Performance management is the #1 headache for business owners. Let me take you through the 3 phases that will make your life so much easier.
Retirement and Your Business:
When do we get to retirement? What do we do to prepare ourselves as business owner or just as groomers? When should you start to plan or is it too late?
Valuing Your Business:
What is your worth? How do you put a price tag on your business? Do you know your gross income, assets, staff, client list, property, how long in operation? All these are key factors in selling your shop. Don't make the mistake of pricing too low or too high.
The Kons, The Pros, and the Mobile Grooming Life
What can someone expect when they are making the decision to go Mobile for the first time? Take this crash course from someone that came from the Corporate world, who jumped right into the grooming world and now operates two grooming vans. Hear what worked and what didn't; from advertising and marketing, to routing and scheduling, to continuing education and building your career model so you can live your dream. Join this motivational seminar to learn the ups and down of the mobile grooming life and prepare yourself to think outside the box.
Doggie Emoji
Olga will demonstrate her secret tips and tricks to styling different breeds' doll faces. She will explain symmetry, balance, and proportions.
Behavior Bootcamp Series - Handling Difficult Dogs
We have all had those "not so well mannered " dogs in the salon that we have to groom. Shannon will show you some tricks to help both the stylist and the dog get through the groom safely and still be able to obtain a professional finished product.
Behavior Bootcamp Series - Oh No! Not That Dog!

Difficult dogs can be very frustrating and frightening to groom but it doesn't have to be. One of Jonathan's specialties has always been grooming those dogs that no one else will. In his 25 years of experience, Jonathan has learned that most of those behaviors are misunderstood and they can be tackled. Jonathan will share his tried and trusted methods to take the bite out of those dogs and share with you his "Tap & Touch Technique" which he has developed through the years with great success. You don't want to miss this seminar!
Behavior Bootcamp Series - Communicate with Dogs Through Energy and Touch
Dogs are energy readers. Just like humans, when a dog feels seen, taken care of and understood, they become calm. Jess Rona will show you her techniques on how she communicates with dogs through energy and touch. She will show you common mistakes groomers make which can cause a dog to lose trust and become fearful or stressed.
Behavior Bootcamp Series - Working with the No-No Bad Dogs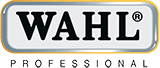 Working with no-no bad dogs can be a stressful feat, not only for the dog, but for the groomer as well. Sending a dog home unfinished isn't the answer. If you want to learn how to groom this type of dog, this is the seminar you don't want to miss. Lisa will teach you techniques on how to get through a no-no bad dog.
Make It 3D
This seminar is all about how to trim for more than just a 2D profile on a dog. It will cover how to find the different angles within each trim to really give the best result possible as well as how to correctively groom using angles within a trim to "add leg" to shorter legged dogs and neck to dogs that are too "stuffy".
Boost Your Grooming Efficiency

Time is money, so why wouldn't you want more of both? In this class we show you tips and tools for maximizing your grooming time. We look at ways to use clippers to cut down on scissor time and other techniques to get the same time-tested, quality grooms.
Salon Sanitation Certificate Class
Learn how to clean like a microbiologist! Corina will teach you sanitation techniques used in the laboratory that she has incorporated into her regular salon practices. This class will cover how to disinfect everything in your salon using both chemical and mechanical methods, as well as an overview of the common pathogens that cause problems in the industry. A certificate will be mailed after completion of this two-hour course.
Your Brand is Your Business
Most professional groomers know how to groom, and they have some business skills. But there are certain aspects that are always left on the table and usually are the most important. This seminar will help you figure out your target audience and make your business become a household brand that everyone in your neighborhood will recognize.