Khris Berry
Khris Berry has been involved in the Pet Services industry since the early 1990's. She has owned grooming shops, boarding kennels, and obedience training schools and is a Certified AKC Canine Good Citizen Evaluator. She is the co-founder of See Spot Grooming & Daycare which currently operates 3 locations in 2 states. Her vision has led her to create a Groomer - centric company which provides education, a positive work atmosphere, and benefits for all Spots. She owns and competes in a variety of events with Wirehaired Vizslas including dock diving and obedience.
Jennifer Bishop-Jenkins, ICMG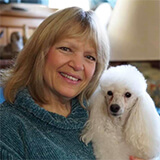 Jennifer Bishop-Jenkins, ICMG, is the owner and Master Groomer at Love Fur Dogs in Glencoe, Illinois. Named by the Chicago Tribune as the "Best Groomer in Chicagoland", Jennifer can be seen this fall 2018 on the Hulu Network national television program Small Business Revolution (Season Three) as a Grooming Expert. Jennifer founded the Illinois Professional Pet Groomers Association and has been grooming, breeding, and showing various breeds of dogs and cats for four decades. She authored several published articles on various grooming issues, and has an award-winning blog. Jennifer was one of the first generation of "CMGs" but spent most of her career as a professional educator teaching high school, college, and also in vocational grooming schools. Jennifer and husband Bill are nationally prominent victim advocates, and love the fun they have showing their newest Grand Champion Miniature Poodle "Bowie".
Connie Buchanan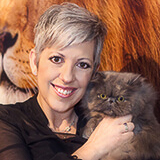 Connie Buchanan was a school teacher for 20 years before she decided to become a full-time groomer after breeding and showing Champion Standard Poodles. In 2006, she purchased her first mobile trailer and called her business Zoom Zoom Groom. Her small business on wheels, located in Regina SK, grew to three mobiles and in 2009 she added an "IN" Salon. To date, her business has expanded to include a large Salon employing 20 staff members, the addition of a feline grooming / boarding division, named PreZoomably Cats: Feline Groomz & Roomz, and a Saskatchewan Registered Vocation School: Apex Academy of Professional Grooming & Animal Arts, that enables students across Canada to become Canine or Feline Stylists.
Dave Campanella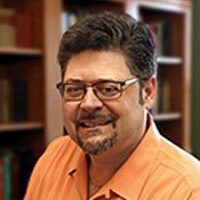 Dave Campanella is an informative and entertaining seminar speaker, contributing trade columnist and genuine grooming enthusiast. He is Best Shot Pet Products sales and marketing director and has over 25 years of pet industry knowledge and experience. He and his wife Tracy co-owned a full service pet salon and self-wash in Ohio prior to relocating with Best Shot to Kentucky. Together they enjoy exhibiting at grooming shows, being industry ambassadors and showing their Kerry Blue Terrier and Samoyed dogs.
Jonathan David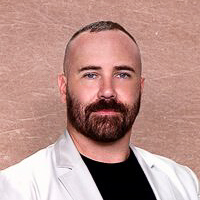 Jonathan David has been the recipient of multiple scissoring awards, multiple Best All Around Groomer awards and Best in Show earning him a position on Groomteam USA in 2008 and 2009. Jonathan was also a contestant on Animal Planets "Groomer Has It" and has been featured as a grooming expert on multiple television shows. Currently, Jonathan owns and operates his salon, Lap of Luxury Dog Spa in Delray Beach Florida and is a board member of multiple dog clubs.
Teri DiMarino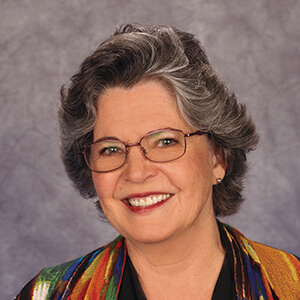 An industry veteran, Teri has owned and operated successful salons and mobiles in Florida and California. A winning grooming contest competitor, Teri was a member of three groomteam USA Gold Medal teams. A multiple Barkleigh Honors and Cardinal Crystal Award winner, Teri is a regular columnist for Groomer to Groomer Magazine as well as a popular speaker and judge at seminars and trade shows across the United States, Canada, Europe, South America, Korea, Australia and New Zealand.
Linda Easton, ICMG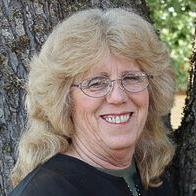 Linda is an International Certified Master Groomer and President of International Professional Groomer, Inc. As a competitive groomer, Linda had many wins, including included Best in Show, Best All-Around Groomer, winning the Edemco 'Total Groom Extravaganza'. After putting several obedience titles on her dogs, she worked as a professional handler, finishing and putting championship points on over 60 champions in over 20 breeds and 7 groups. Her grooming career began in 1973, and her current grooming salon and self-wash is in Salem, Oregon. As an educator and certifier for IPG, Linda travels all over the world certifying, giving workshops, and judging grooming contests, and introducing the exciting new Salon Details Certification.
Dr. Cliff Faver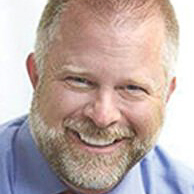 Dr. Cliff Faver, a 1987 graduate of CSU, is the founder/owner of Animal Health Services (7 doctors, 4 groomers, 50 employees) in Cave Creek, Arizona. He is the US distributor for Iv San Bernard products. He uses the two businesses as a means of merging the grooming and veterinary professions to pursue his life's passion of healing and helping pets. Dr. Faver is an international speaker and teaches the ISB Pet Aesthetician Certification program. He is a member of AVMA, AAHA, AZVMA, a sponsor for the CPPGA, a Board member for the Burbank Kennel Club, and previously served on the Novartis Lead Committee (with top dermatologists from USA), Hill's International Global Veterinary Board, and is still active in a Veterinary Management Group.
Dara Forleo

Dara Forleo attended Nash Academy in Lexington, KY, and upon completion of the Nash Program, earned her BA for Business Management from Ottawa University. Over the last 11 years, Dara has built a state of the art facility called Dara's Paw Spaw and The Whole Pet Grooming Academy, which has earned recognition from the community and her devoted following of clients. Dara provides students coming to the academy with the best equipment, products and curriculum, unlike any other offered in the country. Dara believes that training is not just about producing a beautiful groom today, it is about the long-term well-being of the groomer, the pet, the customer and the business.
Anne Francis
Anne has been a professional pet stylist for over 20 years, joining the team at The Village Groomer & Pet Supply in Walpole, Mass in 1995. The Village Groomer received Best Independent Retail Grooming Salon twice by the Cardinal Crystal Achievement Awards. Anne was the recipient of the Cardinal Crystal Award for Journalist Of The Year for her work on the instructional article in Grooming Business Magazine, "The Grooming Table." She has been a member of Groom Team USA for 2014, 2015 and 2016 and finished in the top 5 the last 2 seasons. She has been recognized for her incredible scissor work, as well as the "Taxi Award" at the NEPGP for the best expression and character on a mixed breed. Anne is excited to share her knowledge she has gathered over the years as she transitions into being an educator in the industry that she loves.
Barb Hoover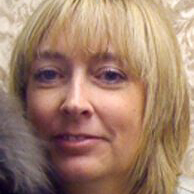 Barb Hoover has been in the grooming industry for 28 years and is certified with the National Dog Groomers Association of America. She owns the Groomers Lounge website, www.groomers.net. Barb won the David Salzberg Cardinal Crystal Award in 2007 and the Groomers Lounge was nominated for a Barkleigh Honor in 2011.
Angela Kumpe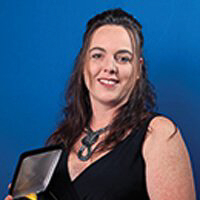 Internationally renowned creative stylist and instructor, Angela Kumpe has more placements in creative styling than anyone, worldwide. She won the first ever Barkleigh Honors Award for Creative Competitor. She is the author of A Creative Collection, a step-by-step guide to creative styling. Angela's work has been featured on Animal Planet, TLC, The Today Show, Regis and Kelly, and ABC Nightline as well as in The New York Times and on the cover of Groomer to Groomer magazine. Angela is the owner of Angela's Grooming and Pet Spa in Little Rock, Arkansas.
Marco Lalau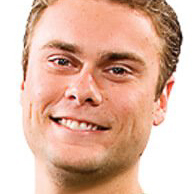 Marco Lalau was born in Sao Paulo, Brazil and came to the United States for college. He graduated from California State University, Long Beach with a degree in Marketing. His German Shepard dog, Kona inspired Marco to start a new business. So, while in College, Marco opened Bubbles Pet Spa with his brother Marcelo. Since then, they have opened three stores in the Los Angeles area since 2005. Marco also competed on the second season of "Groomer Has it" where he placed sixth on the show.
Jared Lane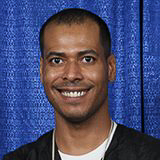 Jared has been grooming for 14 years, and has studied under some of the world's top groomers, breeders, & handlers. He has been grooming competitively since 2005. Over time Jared has won several medals in handstrip classes at Intergroom, as well as many other placements at other contests. He is a GroomTeam USA member. Ranking in the top ten in 2005, 2007, & 2015. In 2015 he won the Tom McLaughlin Super Jacket at Super Zoo in Las Vegas with a Sealyham terrier, defeating 37 other competitors from around the world. In the last few years Jared's interests have taken him in the direction of the AKC show ring, where he has had shown various terrier breeds successfully.
Lisa Leady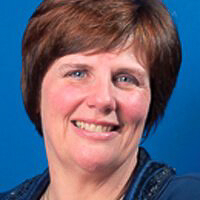 Lisa Leady NCMG, CMG, a Barkleigh Honors Award winner, qualified for Groom Team USA in 2000. Lisa is a certifier for National Dog Groomers Association. Lisa breeds and shows Smooth Fox Terriers. Lisa was a member of Groom Team USA from 2000 - 2006. In 2005 she qualified for the traveling team to France, where she helped bring home the Silver medal, in 2007 she qualified again for the traveling team to Italy. Lisa is the proud owner of Primp My Pooch Mobile in Genoa, IL. Lisa was honored to be a contestant on Animal Planet's Groomer Has It 2.
Jennifer Lee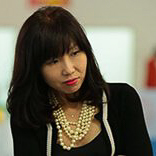 Jennifer Started competing in 2005. Since then she has won over 70 grooming competition awards, multiple Best In Show and Best All Around Groomer awards. In 2012 Jennifer won Groom Olympic World Champion at Groom Expo with her Scottish Terrier. Jennifer is a member of Groomteam USA hall of fame, she was honored to become Groomteam USA's traveling team member to Belgium in 2011. In 2015, Jennifer also won International Groomer of the year award in Master Groom England. Jennifer is an international grooming seminar speaker, and has taught in many countries, including England, Sweden, Brazil, China, and Korea. Jennifer is an All Round EGA (European Grooming Association) and USA grooming competition Judge. Jennifer is a grooming certifier for Barkleigh Certification South Korea and IGU (International Groomers Union).
Suzanne Marchetti

Suzanne has groomed for 35 years and has owned her own business for 24 years. Her most recent business was Uptown Paw in Huntington Beach, California. She ran a 6,000 square foot cage free daycare, boarding, and grooming facility. She is a charter member for both the SCPGA (past president) and CPPGA. She holds a Certified Pet Aesthetician from IV San Bernard, a CAH certification from WWPSA, working on her IPG licensing and is an award winning competitive groomer. She is owner, breeder and an AKC licensed professional handler. She is also a board member for the Burbank Kennel Club.
Ryan Mulcahy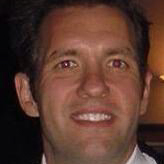 Literally raised in a grooming shop, Ryan started working as a bather at the age of 12 and has been an industry professional for the past 15 years. He currently owns and operates The Great Lakes Academy of Professional Pet Styling with his wife Jacquelyn.
Jodi Murphy, NCMG, MPS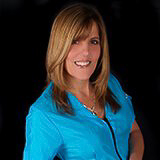 Jodi, NCMG and MPS, Meritus, owns the Puppy Spa Mobile Grooming Salon in New Jersey. Jodi was a four-year member of Groom Team USA and ended the 2004 season as #1 team member. She won Best American Groomer in 2005 and 2006 at Intergroom, and in 2006 she won the World Championship title in the Oster Invitational Tournament of Champions. Jodi has also won gold and bronze medals in 2005 in Barcelona Spain and a gold medal in 2007 in Milan Italy. Jodi has produced an instructional DVD Series for all levels of grooming, designed her own line of grooming apparel for groomers which is made in the USA, and written top selling grooming books.
Mackensie Murphy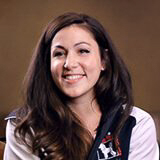 Mackensie Murphy is a second generation Pet Stylist following in her mother's footsteps and becoming the very first second generation Groomteam USA. In 2005, Mackensie started her own grooming career at the young age of 18. Mackensie began her competition career in early 2011 and has been awarded multiple Best in Show awards, Best All Around Groomer awards and is a five time winner of the prestigious Liz Paul Memorial Best Scissored Poodle Award. Mackensie consistently stayed among the top 3 competitors and earned herself a position on Groomteam USA in 2012 which she has sustained up to this current year. Mackensie recently made the 2015 travel team and assisted with Bringing home the silver medal for Groomteam USA from Verbania, Italy.
Linda Nigma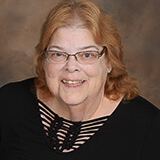 Linda Nigma works with M.A. Hays Insurance; a company that has been servicing their clients for over 100 years. She has been in the insurance business for over 30 years, working with brokerages and insurance companies, and has been specializing in working with businesses in pet industries for several years. Approximately 80% of her clients have business within the pet industry.
Dawn Omboy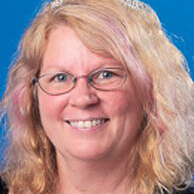 Dawn Omboy the industry's Queen of Color, is known worldwide for her exciting and colorful Creative Grooms on stage and in her workshops and seminars. She has been teaching Creative Styling longer than anyone in the Grooming Industry; instilling confidence in those she teaches. She retired from competition grooming with over 30 wins. Her Columbus Georgia salon "Klippers" has been in business for more than 30 years.
Cat Opson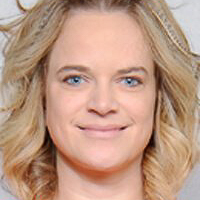 Cat Opson is a self-taught groomer who has been working in the industry for over 17 years. She has won many awards and accolades for her grooming skills in both regular competition classes and special classes such as Creative Styling, Model Dog, and Rescue Rodeos. She has been owner/operator of Estrella Pet Grooming in Capistrano Beach, CA, for 13 years. Her specialty is poodles/poodle mixes and she boasts a large, busy clientele based solely on word of mouth advertising. She has also shown/handled dogs at AKC shows since 2000 and has earned several championship titles on her poodles owner handled.
Jill Pipino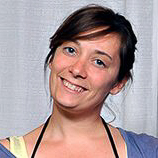 Jill Pipino started grooming in 2000. She bought a turnkey operation, turning it into a successful business offering her clients everything from daycare to spa services and personality trims to show styles. She began regularly attending seminars and trade shows at the beginning of her career, and started competing in 2007. She has been a regular in the competition circuit ever since. In an effort to further her understanding of pet styling, she has trained privately with top stylists and breeders. She also works with breeders and handlers at dog shows and is looking forward to showing her field spaniel, Brucie.
Adriane Pope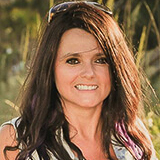 Adriane Pope is an award-winning Pet stylist in Breed Profile and Creative Grooming. Her specialty is extreme creative styling and creative abstract design. Adriane is owner/groomer of Adriane's Groom and Go Mobile Grooming in Conway, SC., and also the owner of Rivertown Bed and Biscuit Luxury Kennel since 2004. She has 24 years of grooming experience, and has been mobile for 22 years. She started competing in breed profile in 1997 and started the creative world in 2004.
Barb Prueckel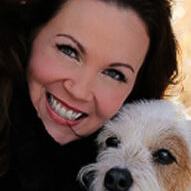 Barbara is the owner of Doggie Style Salon, the first 'invitation only' grooming salon in the country in Calgary, Alberta, Canada. Some of her accomplishments include several Gold and Silver medals, Best in show and Best all-around groomer awards at prestigious grooming contests, both in Canada and Internationally, was a member of Groom Team Canada for 12 years, and the captain for 8 years, has been on the EGA's judging list since 2004, and has been a proud member of the 'Wahl Xtreme Stylist Team' in Canada for 15 years. Barb also produces Mastergroom Canada. And she and her fiancé Mark are the proud partners and North American distributors for the amazing Nagayu C02 Bathing System.
Cheryl Purcell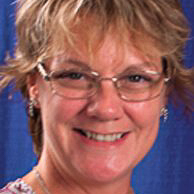 Cheryl A Purcell Nationally Certified Master Groomer: 
groomteam USA Member from 2002 to 2007. Cheryl retired in 2010 to become the groomteam USA Coordinator from 2011-2014, She captained the 2013 Gold World Grooming Champion Travel Team. In addition to being a five time Cardinal Crystal nominee and a Barkleigh Honors Awards nominee. Cheryl and her dog River where the 2014 Kerry Blue Terrier BOB at Westminster. Cheryl is a sought after Lecturer, Judge and Mentor. Cheryl owns and operates Pooch Paws Pet Grooming with her husband Ron, in Hanover MA.
Jay Scruggs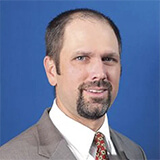 Jay and his wife, Michelle, own Here Comes the Groom, a highly successful mobile grooming salon in Germantown, Tennessee. Jay has won multiple Best in Show and Best All-Around Groomer awards and helped Groomteam USA win the Gold medal in Calgary, Canada, in 2001. Jay was named American Groomer of the Year in 2001, Groomer of the Year Award at Westminster Dog Show in 2002, and Grooming Judge of the Year in 2004. In 2003 Jay won an International Gold and Bronze medal in Barcelona, Spain, helping groomteam USA win the silver team medal. He and Sue Zecco offer seminars nationally. Jay won a Barkleigh Honors Award at the event that he emceed.
Susan Sholar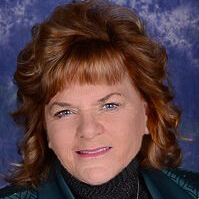 Susan has been grooming dogs and cats for over forty years and has taught grooming for fifteen years. Her first love of dogs began very young while on the television set of Rin Tin Tin and then in her teens on the set of Hogan's Heroes. Like many groomers, Susan turned a "hobby" into her life work. Her career began with showing and grooming her own dogs, progressed to showing and grooming for others as a Certified Professional Handler and, in 1997, Susan turned in her show leash for a judge's book. She now judges breeds in five groups and has judged grooming competitions. Susan is presently an AKC Delegate for the Black Russian Terrier Club of America, where she holds the office of Recording Secretary and serves as Chairman of the Judges Education Committee.
Tammy Siert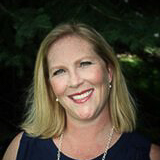 Tammy has been grooming and competing for over 24 years and now manages a busy upscale salon in Hinsdale, IL. With the help and patients of her husband and many family members she made GroomTeam USA in 2008, 2011, 2012 - ultimately achieving her goal to travel to every show that was GroomTeam sanctioned for four years. Tammy has been the National Grooming Consultant for Espree Animal Products and has helped develop new products for them. She has been Secretary for GroomTeam USA since 2013, works for Andis Company as a part of their Small Animal Education Team, and received certification from the USA Judges Alliance in 2012 and now judges at shows around the Country and Internationally. Tammy is certified in Animal CPR and First Aid and is currently working on becoming a Certified Master Groomer.
Bella Vasta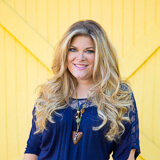 Bella Vasta is the dynamic personality behind Jump Consulting. After starting her pet sitting company while attending college at Arizona State University, she went full speed ahead growing her business to become nationally and locally award winning, boasting with employees. Throughout the years, Bella has been known to blaze her own trail through the pet industry, carving out a path that many have followed. She has been featured in Entrepreneur Magazine, Huffington Post, NBC, ABC, FOX, NPR, and more. Bella sold her pet sitting business for over six figures, and now lives out her passion to inspire, motivate, and challenge business owners through her coaching, consulting, speaking, and podcast.
Dr. Jim Warner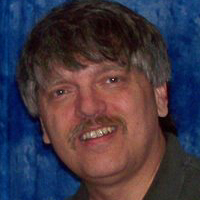 "Dr. Jim" is a 2nd generation chiropractor, author and speaker. He has trained doctors in 42 states and 13 countries. He has worked with health concerns of elite athletes and grooming professionals, specializing in self-help techniques. Dr. Jim has taught customer service and client control and education for over three decades, winning awards for management consulting, marketing and communication training; teaching skills to succeed and live the life of your dreams.
Sue Watson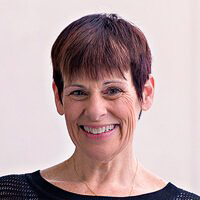 Suesan, a third generation pet stylist, began working with dogs over 39 years ago. She is a Certified Master Groomer, and owns a mobile grooming business, Best All Around Groomer, serving the Chicago area. She was the winner of the Wahl 2003 Groomer of the Year Award at Westminster Dog Show and the Cardinal Crystal Grooming Achievement Awards for American Groomer of the Year in 2002 - 2004. Suesan has been nominated two times for the Cardinal Grooming Contest Judge of the Year award. Since she began competing in 1995, Sue has received Best in Shows and Best All Around Groomer awards. She has been a member of the 2000 – 2005 Groom Team USA teams. She is a representative of the Wahl Clipper Corporation who is sponsoring her at Groom Expo.
Dan Williams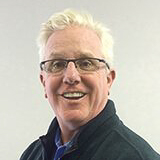 Daniel J. Williams is the managing director of EZ-Groom Pet Products Inc. in Oak Park, Michigan, U.S.A. He holds an undergraduate degree in electrical engineering from Lawrence Technological University, earned a master's degree in business administration from Baker College, and has completed the University of Chicago Advanced Leadership program. He has authored numerous articles on cosmetics, and metallurgy as it relates to pet grooming shears. Dan has designed and engineered a number of manufacturing projects at metal-making factories in the Americas, Europe and Asia. Over the past 22 years, Dan has served as president and CEO of three small closely held organizations where he managed a number of mergers and acquisitions. Dan has worked with EZ-Groom since 2002.
Olga Zabelinskaya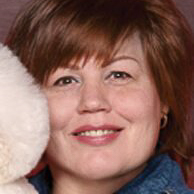 Olga is a certified master groomer and owns two grooming salons, Elite Pet Spa & Boutique in Madison, NJ and Grooming Gallery in Morris Plains, NJ. She that has multiple BIS and best all-around groomer wins as well as two prestigious winners circle champion titles. Olga is 2009 and 2010 American groomer of the year by cardinal pet, and was awarded the Lynne Carver memorial award as best all-around stylist 2009. Olga was born in Russia where she had a master degree in engineering and finished law school. Olga is groom team USA member in 2008, 2009, 2010, 2011, 2012 and won silver medal at the world grooming competition in Belgium, 2011 as a part of traveling groom team usa. She received the inaugural Barkleigh honors award for up-and-coming speaker. Olga co-hosts many pet fundraising events
Sue Zecco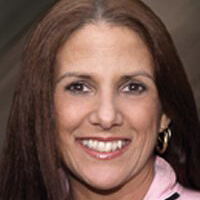 Sue is a 2011 Barkleigh Honors Award winner. She is a Certified Master Groomer with both the National Dog Groomers Association (NDGAA) and the International Professional Groomers (IPG). She has been grooming for over 30 years. She has won multiple grooming awards, including her biggest show accomplishments: 1998 International Groomer of the Year and 1999 Oster Invitational Tournaments Grand Champion. Sue has been a member of GroomTeam USA since 1997 and broke all records in 1999, earning 113 points. She is also a Wahl Clipper Corporation spokesperson. With Jay Scruggs, she conducts a series of full-day seminars called Super Styling Sessions. Sue breeds Standard Poodles under the "Dreamcatcher" prefix.